Touch My Beard, I'll Touch Your Butt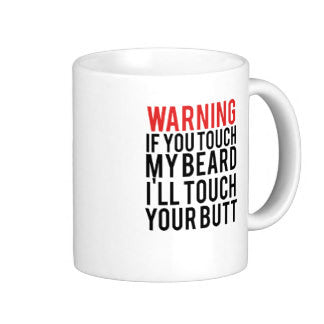 Is it appropriate for women to just walk up and touch a man's beard? 
As a creep growing up, I meant as a kid growing up, we would grab a girls butt and run. We knew if we stayed there we would get slapped. Now as my beard continues to grow I understand why those young girls felt disrespected! I've experienced a lot of women touching my beard during conversation. It starts with a compliment about the smell of my beard... #CreativeCultureSandalwoodBeardButter! Then they just touch it and rub it to see how soft it feels in their hands. This is very similar to the creep behavior I exhibited as a young kid. 
Warning: "If you touch my beard, I'll touch your butt!"
Fellas it's time we fight back. The next time you're out and she starts rubbing your beard, reach around and start rubbing her butt! If she grabs your beard, grab her butt a lil more aggressive. 
Ladies remember the golden rule: "Do unto others as you would have them do unto you" (Matthew 7:12).
Share this